Estimator / Design Technician
We are currently looking for a structural technician to work in the field of engineered wood products.
Above all, Barrette Structural bases its success on a winning team: employees who are happy in what they do and proud of what they accomplish together.
Purpose: Analyze and draw the various structural elements required for a project, within the prescribed deadlines, while optimizing costs.
Act as a specialist technician to satisfy the client by optimizing the structural design while respecting the current standards and the building code;
Interact in a network within a multidisciplinary team in order to respect delivery dates;
Participate in the resolution of technical challenges within a project;
Prepare the layout guide with the appropriate information and details for each project;
Prepare the various requirements for manufacturing, such as shop drawings, special notes, bulk material sheets;
Take an active part in the multidisciplinary training programs and skills development provided by the company.
Level of education and/or experience:
Completed college diploma, structural engineering technician / Architectural technician
Have experience in a similar position.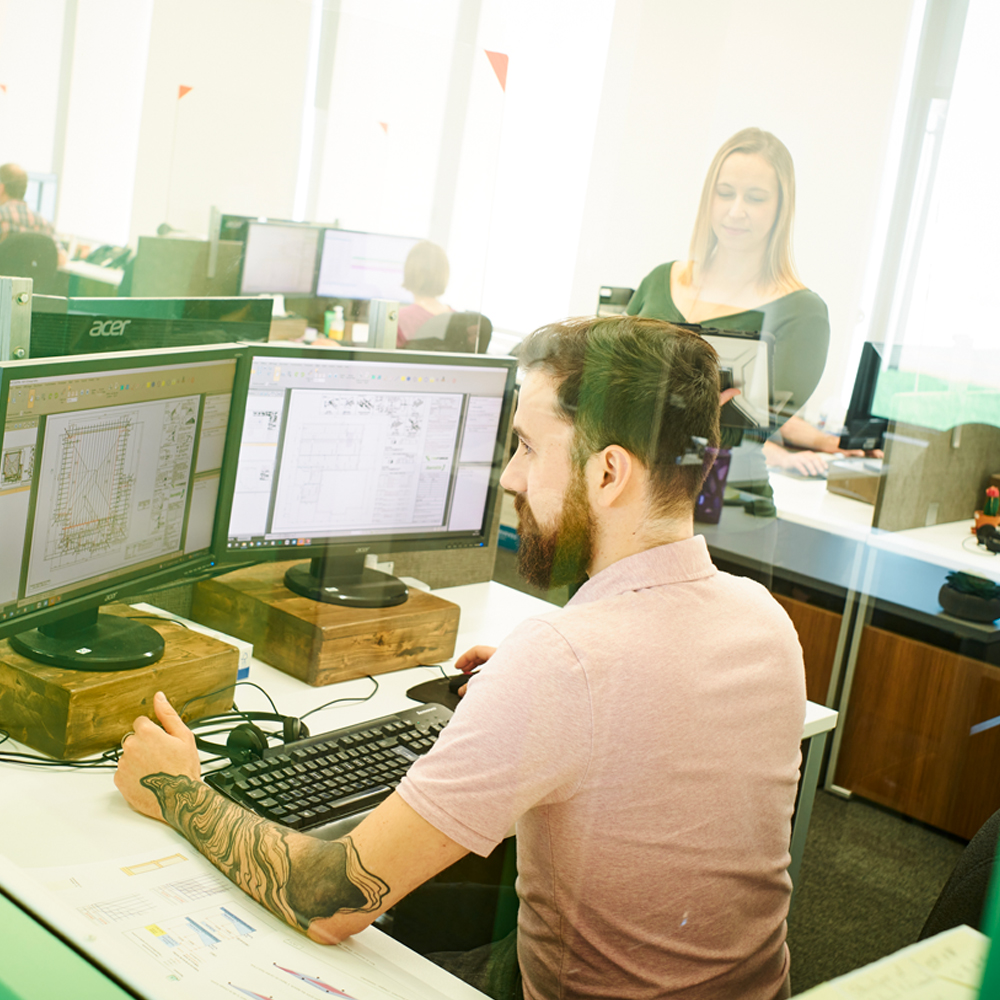 Interested?
Fill the form to apply
Application
"*" indicates required fields