Production Worker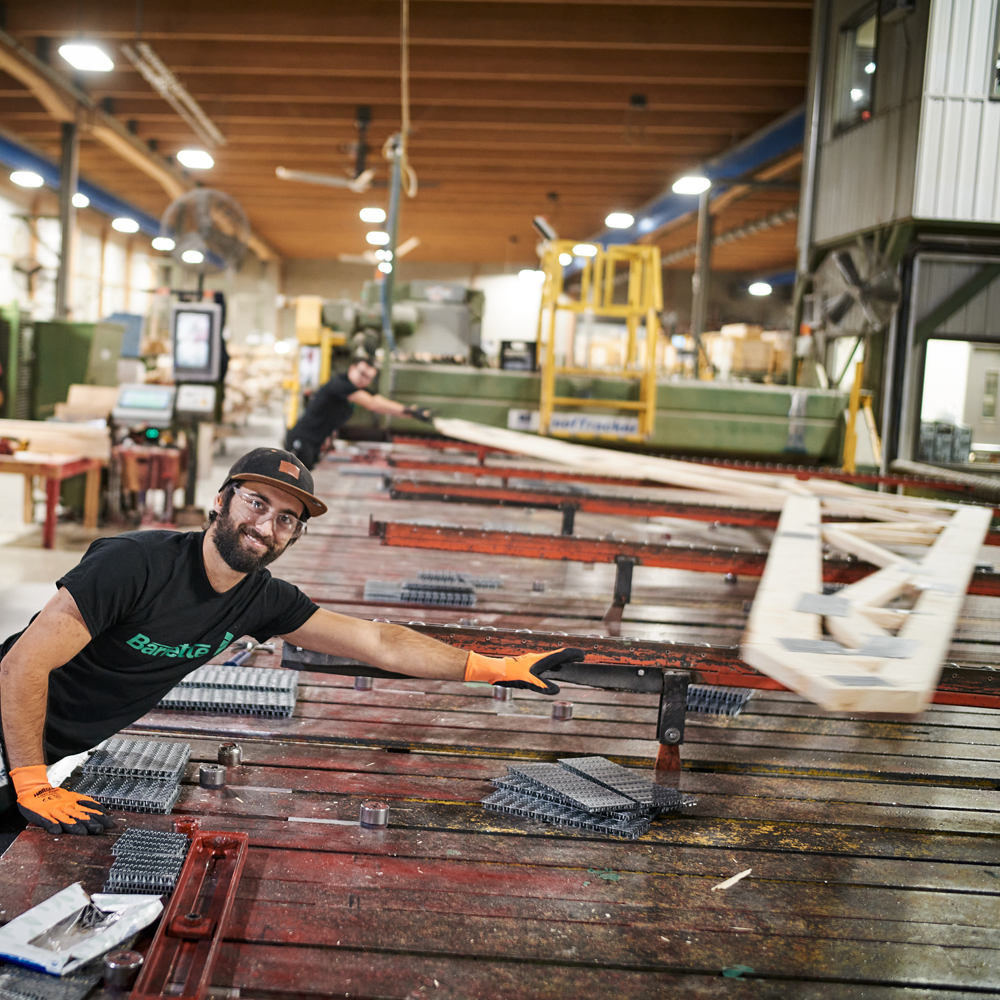 Evening shift salary (Salaries mentioned include various bonuses*)
Day shift salary (Salaries mentioned include various bonuses*)
Day shift : 7:00am – 3:30pm OR Evening shift : 3:30pm 12:00am
As a leader in wood framing, Barrette Structural bases its success on a winning team: employees who are happy in what they do and proud of what they accomplish together.
Join the team and contribute to thousands of construction projects across Ottawa and surrounding area.
What you get:
A stable, guaranteed job.
Evening shift premium.
Group insurance program.
$160 for work boots.
Overtime available. (that you can bank)
10 Paid holidays per year.
Great people!
More specifically, the applicant will have to:
Read assembly drawings;
Assemble the different types of trusses;
Cut and sort wood components.
Skills Description:
Have a safe behaviour and an excellent attitude;
Be in good physical condition;
Be punctual;
Be prepared to work more than one shift if needed (multi-skilling);
Able to work manually;
Ability to work in a team environment;
Able to use different tools such as hammer, saw, etc. correctly and safely.
Interested?
Fill the form to apply
Plant application
"*" indicates required fields